Yes the flamboyant name does come with a flamboyant personality. I get that from my Mum. Along with a silly sense of humour. The flair for drawing, I get from my Dad. And my curiosity of the world and creative inspiration from being London born and bred.
I've been a conceptual art director in the advertising industry for 20 years, working for top agencies across London and Amsterdam. I've produced award winning campaigns, used groundbreaking technology to represent scent for
Hugo Boss
, provided film fans a unique viewing experience for
NBC Universal,
showed how music ignites strong emotional reactions for
Spotify
, and helped the
youth of Germany
flirt in a fun, tongue-in-cheek way.
Over the years, my passion for creativity and problem solving has been challenged by the changing industry, tight budgets and deadlines. Yet at the heart of what I do is great ideas, executed in an original, thought-provoking way.
I share my experience and knowledge at events and talks, and volunteered for 6 years for
Shesays,
championing women in the creative industries, through mentorship and events.
Outside of work, I have a number of creative side hustles on the go from
illustrated
books, hand lettering and drawing, to upcycling old pieces of furniture.
If you'd like to find out more about me and my experience, or work together, do get in touch!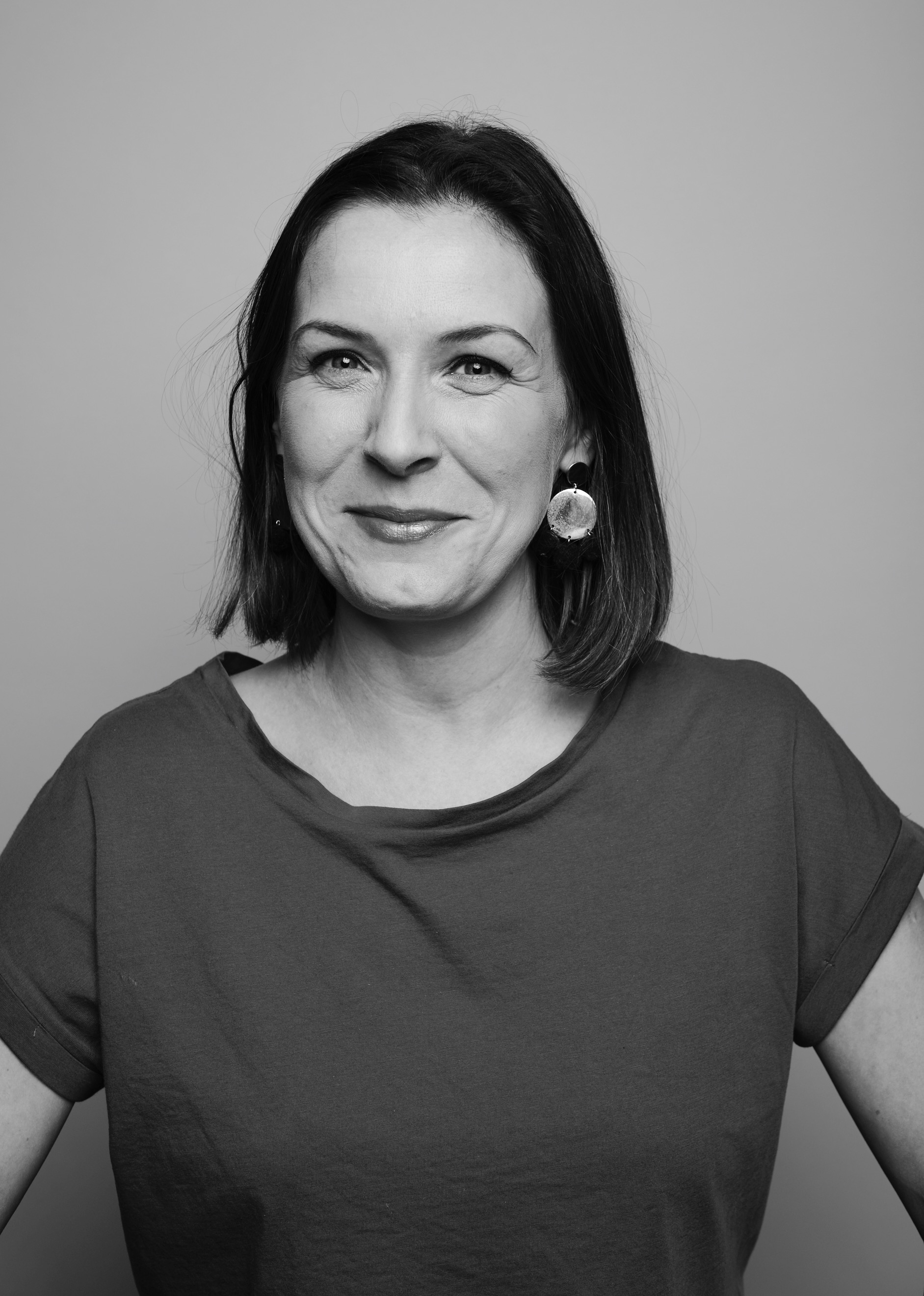 Drop me a line:
notanyoldjo@gmail.com
+44 (0) 7940 500451
︎
︎
︎
︎
Shesays is a global network to help women in the creative industries rise to the top of their game. For the 7 years I volunteered as an event coordinator, organising monthly events workshops to inspire and educate. I've also mentored several freelancers as part of the Who's your Momma Scheme.

Last year I was recognised for my efforts, by being selected as one of 9 women for the 'I Am Reindeer' 2017 campaign, recognising women who have brought magic to the industry.



Below are a few of the campaigns and events I was integral in.

International Womens Day 2017
Over the year, SHesays has gathered a huge amount of advice and wisdom from leading ladies in the industry. I decided it was worth celebrating and sharing this as part of IWD 2017, so I designed a set of social posts, using the hashtag #BeBoldForChange. I asked the community's 7000 strong membership to change their profile picture on Facebook for the week in support.
The campaign saw a wide reach across Shesays social channels, Instagram, Twitter and Linkedin.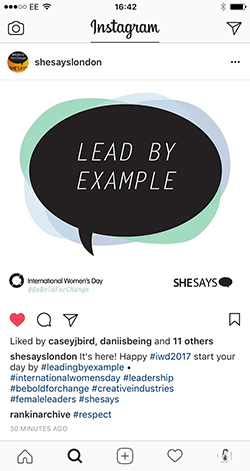 ----------------------------------------------------------------------------------------------------

Eurobest Festival of Creativity 2014

In 2014 I led a team of Shesays UK speakers at Eurobest Festival of Creativity in Helsinki. We ran a series of provocative of talks and workshops highlighting the importance of equality in the workplace, addressing the ongoing issue of the gender imbalance at the top of the design and advertising industry.




I then brought the talks back to London for a showcase and open discussion at Saatchi's:





Mercedes Benz - A-Class


For the launch of the new Mercedes A-Class, we positioned it as the most technologically advanced car yet.
Pioneering a new generation of telematics, the A-class offers the driver intuitive features, through voice controlled technology and in-car touchscreens, making it the ultimate driving companion - 'Made for you '.

Messaging was built around the way you speak to the car "Hey Mercedes...", followed by a tailor-made action, which we adjusted according to the relevant customer touch points.

Using existing photography, I designed a graphical look and feel, featuring subtle layers of the 'honeycomb' pattern used in the car interior, and recognisable app icons for each technological feature. The blue/lilac colourway was chosen to complement global imagery.





MPS11 (Digital 6-sheet) played in showrooms:



DM and Email Invite:



Email Footer:





Car Livery:




Showroom forecourt Flags and Floor Vinyls:


Amazon Music UK- Brit Awards 2020 Content


Amazon Music UK were the Official Digital Music Partner for The Brit Awards 2020.
Creating a unique look and feel for Amazon's involvement in the awards, content spanned all of their social channels before, during and after the event, as well as a large DOOH campaign in London.

We also streamed the awards live on Facebook & Twitter, creating reactive social posts to activity on the red carpet as celebrities arrived, and as awards were announced, generating 1.5million views.


Announcing the Sponsorship and Nominees in the Amazon Music categories:




Interactive quiz on Instagram stories: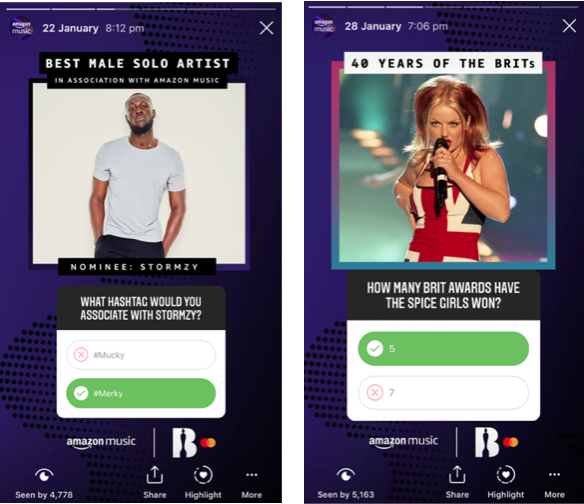 Weekly playlists for each decade in the build up to the show, linking to the Amazon Music store:





Generating nostalgia and excitement for the 40th Anniversary show on ITV with top Trumps style polls:






Being the Official Digital music partners, we had exclusive access to imagery and announcements of performers on the night.




Livestream on Twitter & Facebook: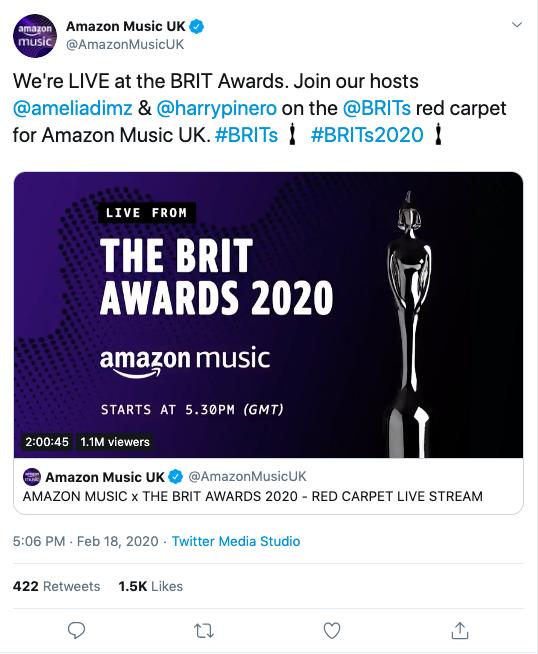 Clips streamed live from the red carpet:






Fun gifs during the show:




Awards annoucements as they happened:





Post Brits:





Exclusive performances from the Brits available on Amazon Music:


JUVEDÉRM - Beauty that makes you, you.



JUVÉDERM® is the world's number one leading brand of hyaluronic acid facial fillers, designed to work with individual face structures, enhancing natural beauty.

Tasked with a global relaunch, we took the insight that it's our individual complexities that makes us beautiful, and Juvederm helps to reveal this hidden beauty.

Landing with the brand message "Discover beauty that makes you, you."

Targeting Europe, Asia and Canada we needed to show a range of age and skin tone whilst also addressing the fact that each country may have different societal and cultural opinions of beauty. We therefore featured a mix of high achieving, sucessful women with interesting hobbies, at different life stages, yet ensured real life and relatable moments were captured.

Three 30" launch films took the viewer through a journey of a woman's life, showcasing her individual quirks and idiosynchrasies, life achievements along with more emotive moments.

'LARA'

'CHEN'

'BEA'


Art direction across the campaign played with this idea of looking closer to reveal unseen beauty, with close crops, zooms, and the use of a mosaic of imagery to show the many aspects of our protaganists' lives.





Using the primary brand palette in this way created a strong stand out look and feel, yet flexibility when it came to different media or honed product messaging.





MPU/ BANNER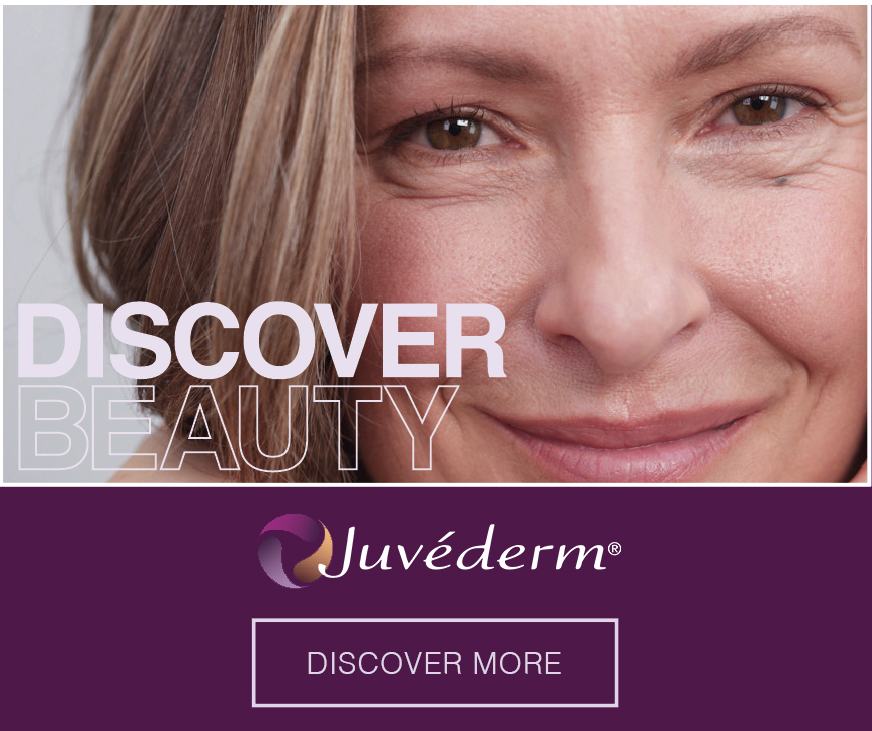 Assets from the stills and film shoot were all used as cut downs for static, carousel and stories on social.



concept . art direction . shoot . production
Mastercard - The Brit Awards 2021


For 24 years, Mastercard have stood side-by-side with iconic music ceremony, The BRIT Awards. But, in a year where the country was physically and emotionally separated, and a live show felt impossible, how could we reignite any sense of togetherness and boost morale?

Music was the answer. Because whether you're singing or dancing along, we can all feel as one, and ultimately get Britain back in-sync.



Introducing… Mastercard #BRITsMOVER of the Year: the search for the UK's greatest TikTok dancer.

This digital-first lifestyle campaign was Mastercard's TikTok #Challenge debut. An invitation to the nation to follow celebrity choreographer, Ashley Banjo's, moves to The BRIT-Award winning track Freedom! 90 by George Michael. A pandemic-poignant track that captured the country-wide hope as lockdown began to ease. Launching as a 15" ad and followed by a dance-to video on TikTok, users were invited to share their best moves.




Uptake was phenomenal – with 8M views in less than 24-hours and 3.7BN views by campaign-close.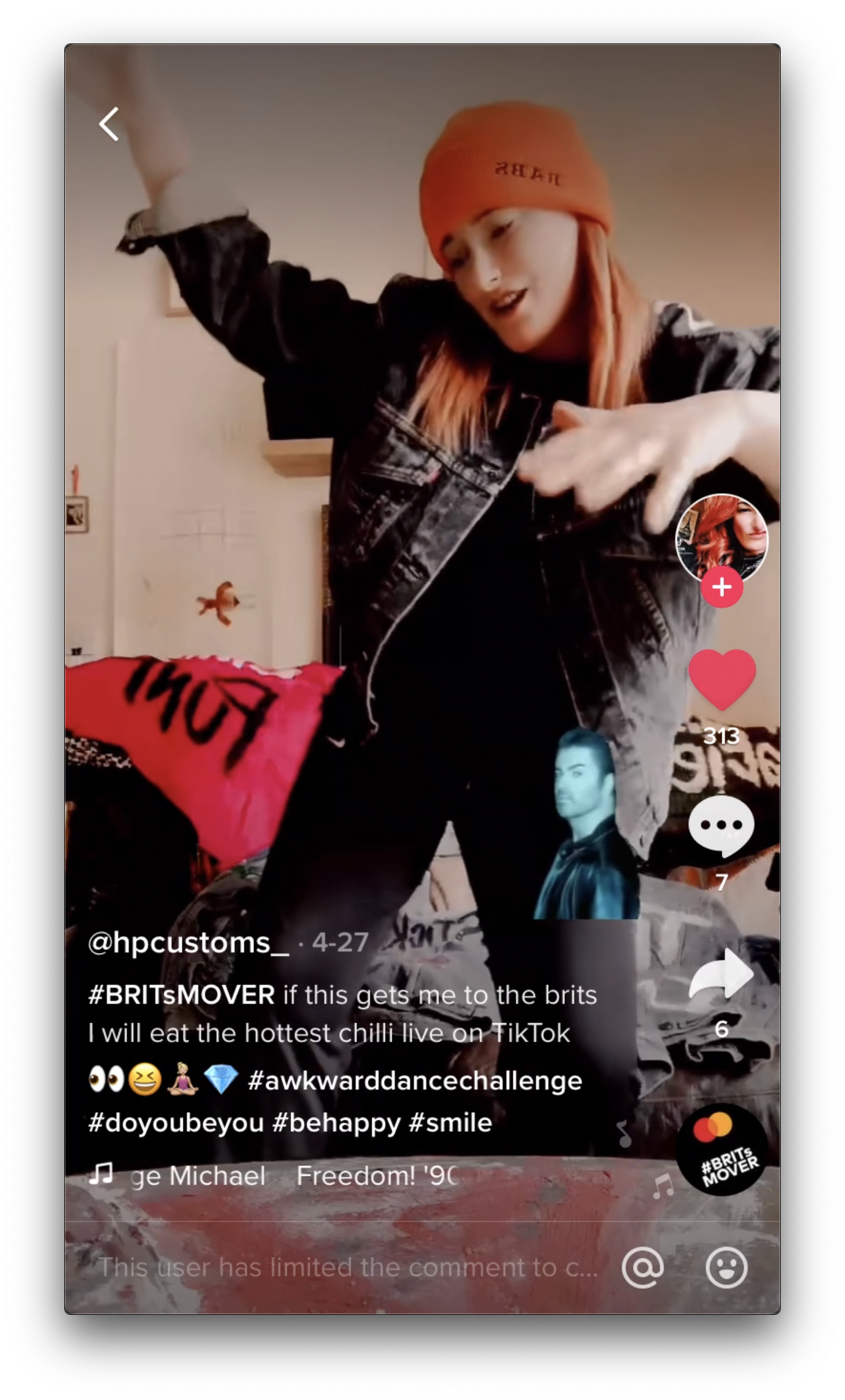 The public took to the digital dance floor for a chance to be in the TV spotlight during the show – with the final 14 eventually performing to an audience of 13.5M on the night.






FINAL 15" IDENT AT THE END OF THE LIVE SHOW:



Celebrities couldn't help but get involved too. With the likes of Aston Merrygold, Niall James and Pandora Christie strutting their stuff.




And with a little help from The BRITs host, Jack Whitehall, one lucky winner was crowned Mastercard #BRITsMOVER of the Year – taking home a VIP experience to The BRITs 2022.




Amazon Music UK- Brit Awards 2020 DOOH Campaign


Amazon Music UK were the Official Digital Music Partner for The Brit Awards 2020.
Alongside an in-depth social content campaign, I created and designed the DOOH that was seen in and around the O2 in the week leading up to the awards.

Subtle animation announced artists due to perform on the night, nominees in key categories and exclusive playlists available on Amazon Music.

The results: 2.5 million impressions linked to the campaign.