Mastercard - The Brit Awards 2021


For 24 years, Mastercard have stood side-by-side with iconic music ceremony, The BRIT Awards. But, in a year where the country was physically and emotionally separated, and a live show felt impossible, how could we reignite any sense of togetherness and boost morale?

Music was the answer. Because whether you're singing or dancing along, we can all feel as one, and ultimately get Britain back in-sync.



Introducing… Mastercard #BRITsMOVER of the Year: the search for the UK's greatest TikTok dancer.

This digital-first lifestyle campaign was Mastercard's TikTok #Challenge debut. An invitation to the nation to follow celebrity choreographer, Ashley Banjo's, moves to The BRIT-Award winning track Freedom! 90 by George Michael. A pandemic-poignant track that captured the country-wide hope as lockdown began to ease. Launching as a 15" ad and followed by a dance-to video on TikTok, users were invited to share their best moves.




Uptake was phenomenal – with 8M views in less than 24-hours and 3.7BN views by campaign-close.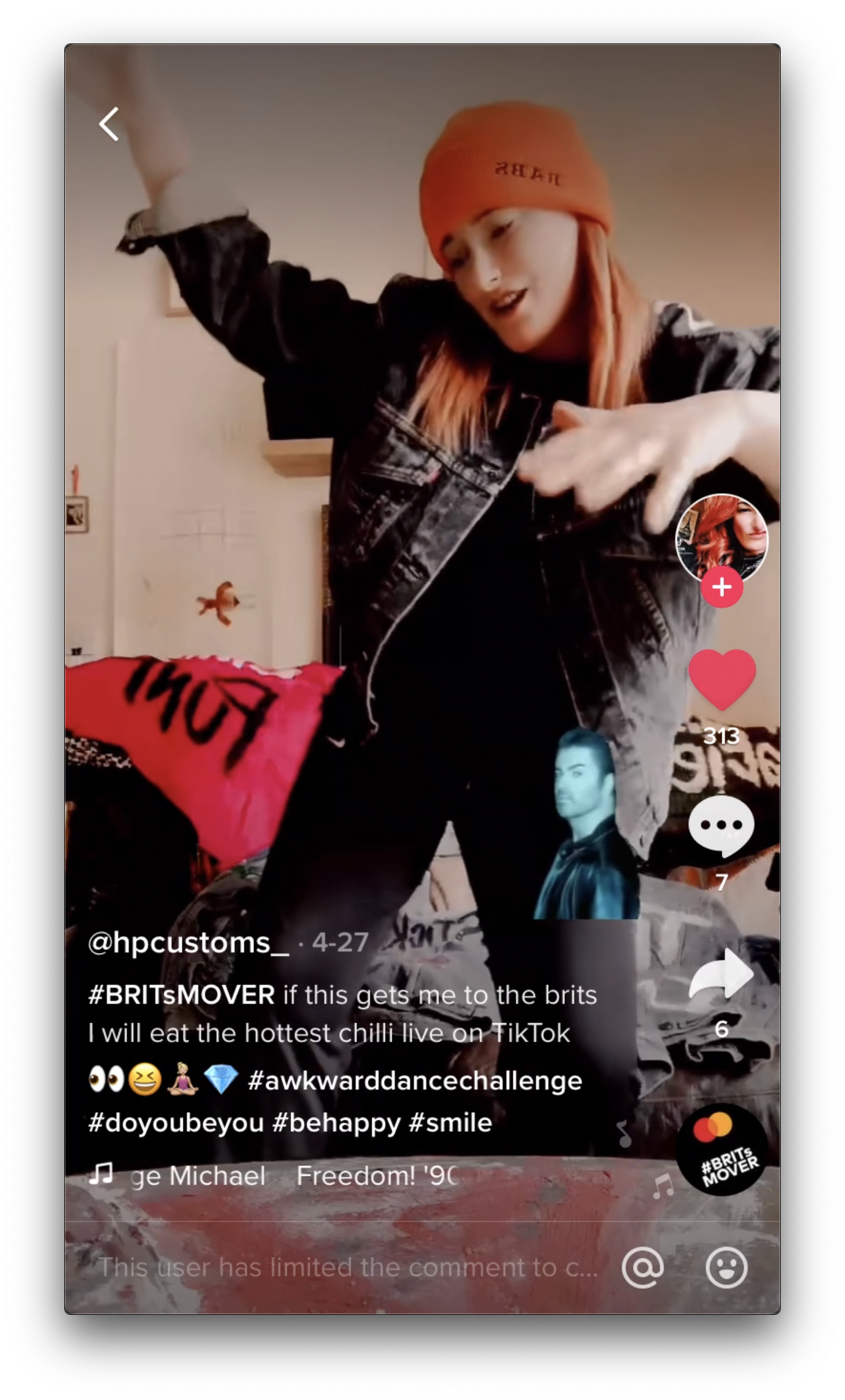 The public took to the digital dance floor for a chance to be in the TV spotlight during the show – with the final 14 eventually performing to an audience of 13.5M on the night.






FINAL 15" IDENT AT THE END OF THE LIVE SHOW:



Celebrities couldn't help but get involved too. With the likes of Aston Merrygold, Niall James and Pandora Christie strutting their stuff.




And with a little help from The BRITs host, Jack Whitehall, one lucky winner was crowned Mastercard #BRITsMOVER of the Year – taking home a VIP experience to The BRITs 2022.