NEXAVAR - 'Stop & Smell The Stilton'

Receiving the news of terminal cancer is devastating for anyone. A great deal of support and understanding is required to get through challenging times. And patients rely on their Oncologists for the best support and information possible.
Nexavar is a drug that improves quality of life for patients, which was the insight at the heart of our award winning book 'Stop and Smell the Stilton'. Based on research from a cancer care charity, we produced a collection of heart warming things people chose to do after diagnosis. The book was mailed out to Oncologists, who sensitively showed patients a perspective that would allow them to positively enjoy life and do what they really want to do with the precious time they have left.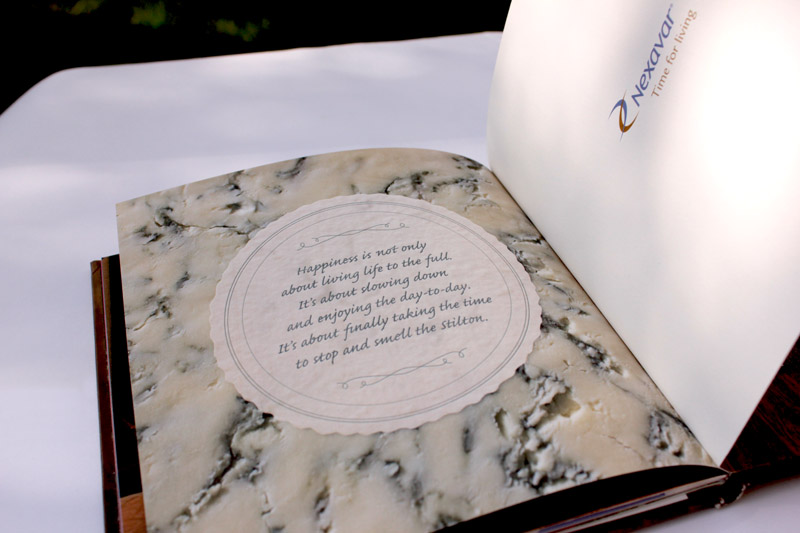 Concept . Art Direction . Illustration . Craft

Awards:
IPA Best of Health awards 2009 : Best In Show and Gold Award
RX Club of New York 2008 : Gold - Direct Mail
New York Festivals 2008 : Global - Direct Mail
PM Society 2008 : Winner - Direct Mail (Craft Award)